Developing Targeted SEL Skills Worksheet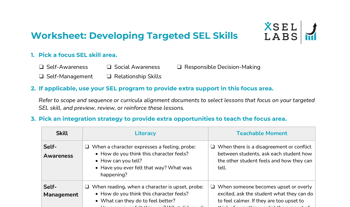 We've developed the following worksheet to help you make a plan for helping your students develop targeted SEL skills that you have identified as areas of need.
Teaching social and emotional competencies can feel daunting—it is hard to know where to start or what to focus on. Use this worksheet as a guide to get started.