Leading Minds

Webinar Series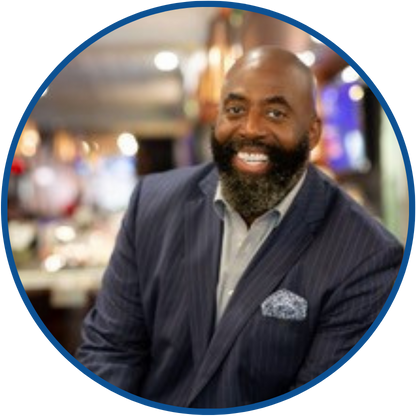 Leading Minds Webinar Series - 2023-2024
Virtual conversations to help live, learn, and lead in the real world
Nurturing Resilient Educators:




Strategies for Practicing Self-Care and Modeling It for Others 
Live Event:

September 21, 2023 at 3:00 PM ET
Presented by Dr. Baron R. Davis, Superintendent in Residence, University of South Carolina; CEO, The Noegenesis Group
Webinar Details
In this inspiring and transformative webinar, Dr. Baron R. Davis discusses the critical need for educator self-care and offers practical strategies for prioritizing self-care in one's own life and modeling it for others. 
Participants will learn:
Types of self-care and how to incorporate them into their daily lives and routines.
Importance of self-care for mental and physical health, and how it can help build resiliency.
Ways to model self-care for others and discuss how to create a supportive environment for self-care.
Can't attend live? You should still register and we'll send out the recording after the webinar to all registrants.
About the Presenter:
Dr. Baron R. Davis is the founder and CEO of the Noegenesis Group, a solution-focused and outcomes-driven educational think tank and consulting firm. During his educational career, Dr. Davis served as a successful school leader in rural, urban, and suburban school systems, including as superintendent of Richland School District 2 in Columbia, South Carolina, where he served as the first Black superintendent in the district's 100-year history. In addition to his role as superintendent in residence with 7 Mindsets, Dr. Davis currently serves as senior advisor at Digital Promise, where he supports the organization's mission to shape the future of learning and advance equitable education system, and as superintendent in residence in the Department of Educational Leadership and Policies at the University of South Carolina.