Celebrate Hispanic Heritage Month with Our Free What's Poppin Hispanic Heritage Edition!
Our free What's Poppin Hispanic Heritage Edition Conversation Cards offer an engaging way to spark discussions and gain a deeper understand of Hispanic heritage, culture, and achievement.
We are Connected! Download the conversation cards today.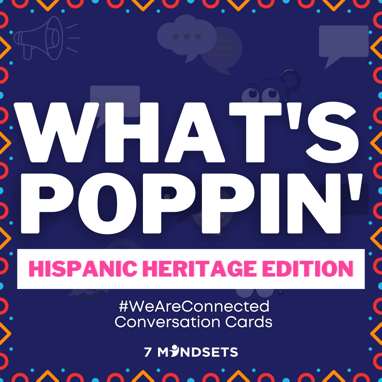 ABOUT 7 MINDSETS
Founded in 2009, 7 Mindsets is a comprehensive mental health and well-being solution provider for schools and districts across the country. The company offers multi-tiered curriculums, assessment, professional learning, and coaching that ensure safe and supportive learning environments. Its highly effective programs have been shown to improve student engagement, behavior, and academic achievement, and have been used by over 5 million students and educators.