Celebrate Black History Month with our Free What's

Poppin' Black History Edition!
Our free What's Poppin' Black History Edition Cards & Activities offers offer an engaging way to start classroom discussions and gain a deeper understanding of black history, culture, and achievement.
We Are Connected! Download the cards and activities today.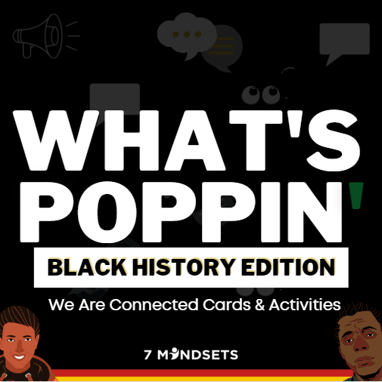 ABOUT 7 MINDSETS
Since 2016, 7 Mindsets has been providing an award-winning, easy-to-implement, proven, and transformational SEL curriculum and professional development program to pre-K-12 schools and districts. The research-based program helps educators create and sustain positive school cultures rooted in healthy relationships.