7 Ways to Achieve a Success Mindset!
Happiness and success are not determined by what we know, but in how we think!

By creating and maintaining a success mindset, educators and staff can combat stress and negative emotion and discover greater levels of happiness and accomplishment—in their personal and professional lives. Learn seven ways educators can work toward and achieve a success mindset.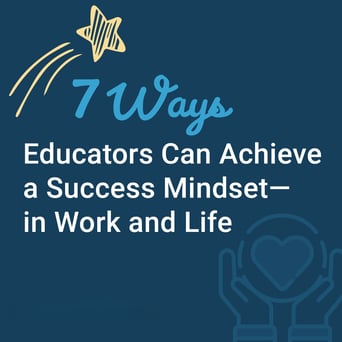 ABOUT 7 MINDSETS
Since 2009, 7 Mindsets has been providing an award-winning, easy-to-implement, proven, and transformational SEL curriculum and professional development program to pre-K-12 schools and districts. The research-based program helps educators create and sustain positive school cultures rooted in healthy relationships.