Growing Student Connection and Community
School communities play a critical role in the overall well-being of young people; it is the place where kids and teens make friends, discover how to work together, and learn how to fit into the world around them.

Learn four key recommendations you can implement in your school to grow social connection and create an inclusive, supportive school environment.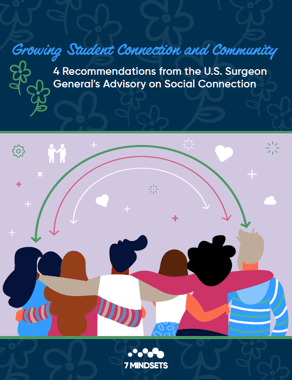 About 7 Mindsets
Founded in 2009, 7 Mindsets is a comprehensive mental health and well-being solution provider for schools and districts across the country. The company offers multi-tiered curriculums, assessment, professional learning, and coaching that ensure safe and supportive learning environments. Its highly effective programs have been shown to improve student engagement, behavior, and academic achievement, and have been used by over 5 million students and educators.