5 Unexpected Benefits of Implementing an SEL Curriculum
Adopting an SEL curriculum solution helps schools build and strengthen connections and relationships between students and staff. As one district discovered, it can also lead to welcomed—and unexpected—returns for the entire school community.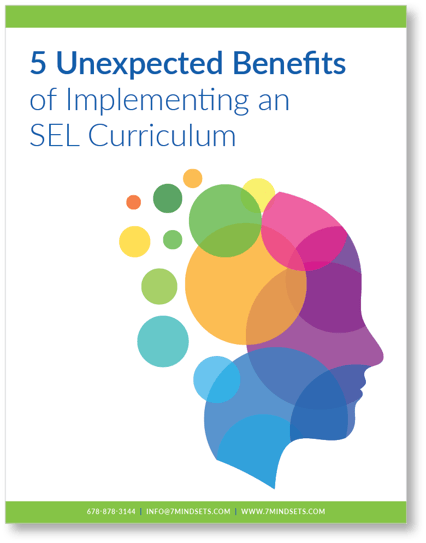 ABOUT 7 MINDSETS
Since 2016, 7 Mindsets has been providing an award-winning, easy-to-implement, proven, and transformational SEL curriculum and professional development program to pre-K-12 schools and districts. The research-based program helps educators create and sustain positive school cultures rooted in healthy relationships.