10 Ways to Create Positive School Communities by Supporting Educators
Creating a positive school community starts with the building of positive adult relationships. While this task can be particularly challenging now that many schools are facing staffing shortages and a strain on resources, creating the right environment has never been more important to retain great teachers.
Learn 10 school-tested approaches to "feeding" or nurturing your teachers so they can best support their students' academic, social, and emotional success.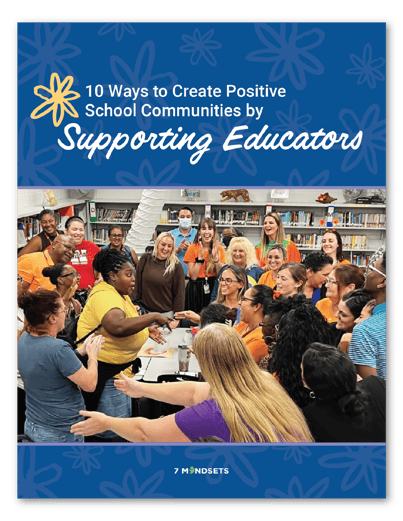 ABOUT 7 MINDSETS
Since 2009, 7 Mindsets has been providing an award-winning, easy-to-implement, proven, and transformational SEL curriculum and professional development program to pre-K-12 schools and districts. The research-based program helps educators create and sustain positive school cultures rooted in healthy relationships.